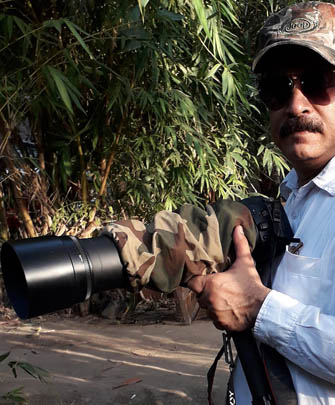 I started working as a child artist at the age of 12. I started helping out with a local commercial designer from the age of 15 and since then I have been one the main artist in Faisalabad. In the past 28 years I have worked for innumetable companies, businesses and commercial ventures for their absolute and success.
In 1987 I started my own business by the name of Art World which soon became the hub of commercial and creative activity in Faisalabad city center. I have successfully run this business providing services such as water colour, portrait designing, commercial designing. half tone oil colour.
It's impossible to cover the length and breadth of my experience, however here is a brief list of what I did for various businesses.
DECO Confectionary Gujranwala.
Haroon and Excel enterprise Faisalabad

Designed the wrappers and boxes for the various products.
Gillsons Karachi.
Birth day and greeting cards.
Various textile Mills such a Five Star Textile Mills, Moon Textile Mills, Sitara Textile Mills, Sadeeque Textile Mills, Ehsan Yousaf Textile Mills, Sargodha Textile Mills. Designing textile products such as bed sheets, curtains, fashionware for men and woman for demonstrating export quality for these textile mills.
Designing S.S Publishers Karachi and illustrating book titles and layout for Baby book Publisher and Dawn publishers to name just a few.
I also designed catalogue for bedsheets for Azam printers & Shabina Printers.
Pana Flex IQ company Faisalabad, Gujrat and Alkaram Multan: Flexo printing and engraving.
Designed calendars for Leza Process Karachi.